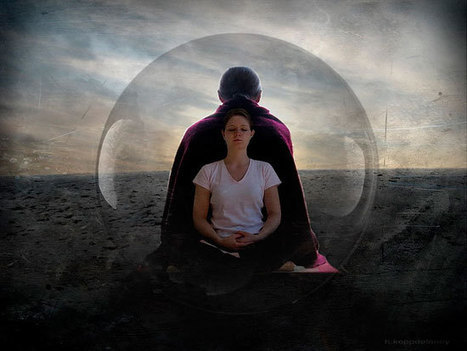 "What is mindfulness, anyway? One definition from the 2005 book Mindfulness and Psychotherapy describes mindfulness as "(1) awareness, (2) of present experience, (3) with acceptance."
"While mindfulness will not solve all of our problems, it is a powerful tool with great potential to help us all transform our relationship with our problems when it is not possible, or desirable, to eliminate them."
craig daniels's insight:
Seems pretty simple right? Become aware of the present moment and accept it for what it is, as opposed to what you want it to be. The formula is simple, the execution not quite so simple.
The post encourages therapists and mental health practitioners to use the practice of mindfulness to become more compassionate, patient and to better handle the ongoing stress that comes with the job. Pretty good advice, don't you think?
Elana Miller concludes by writing."While mindfulness will not solve all of our problems, it is a powerful tool with great potential to help us all transform our relationship with our problems when it is not possible, or desirable, to eliminate them."
See on www.huffingtonpost.com